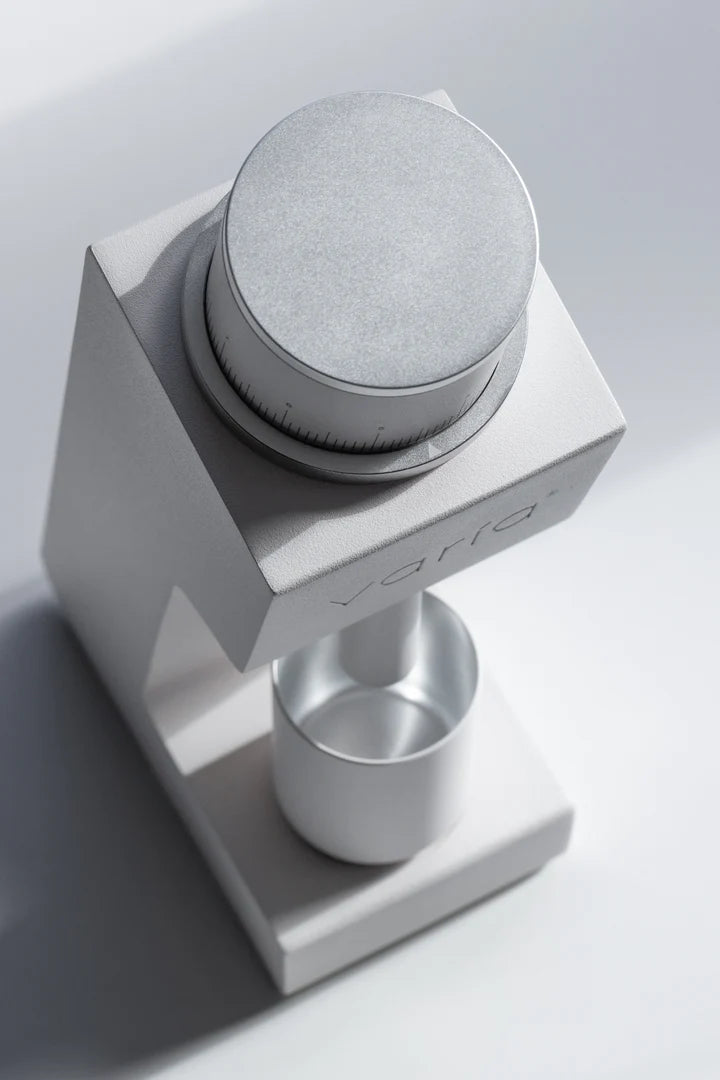 INNOVATIVE IN HOUSE DESIGN AND PRODUCTION
From humble beginnings in the speciality coffee industry in New Zealand, Varia's products have been through thousands of hours of development and refinement. Utilising modern and innovative designs and manufacturing technologies, they strive to create very best brewing products.
2nd Generation upgrades
New motor construction with stainless steel gearbox, delivering a grind speed of190RPMfor both espresso and filter settings
The updated assembly with improved alignment and concentricity of the driveshaft and burr set, resulting in extreme consistency and precision
Single machined outer burr. A single-piece stainless steel outer burr with precise alignment and stability for consistent particle distribution.
Anty static design. All internal metal parts have an anti-static oxidation surface treatment for minimal static retention. Your coffee only contacts metal throughout the entire grinding process.
Minimalist Design
The minimalist design of the VARIA VS3 was made with the user in mind. This sleek grinder takes up minimal counter space and can be easily stored away when not in use. However, if you prefer to store it out in the open, its modern design is sure to complement any kitchen decor.
Match your gear with worthy coffee beans
Discover our speciality coffee selection