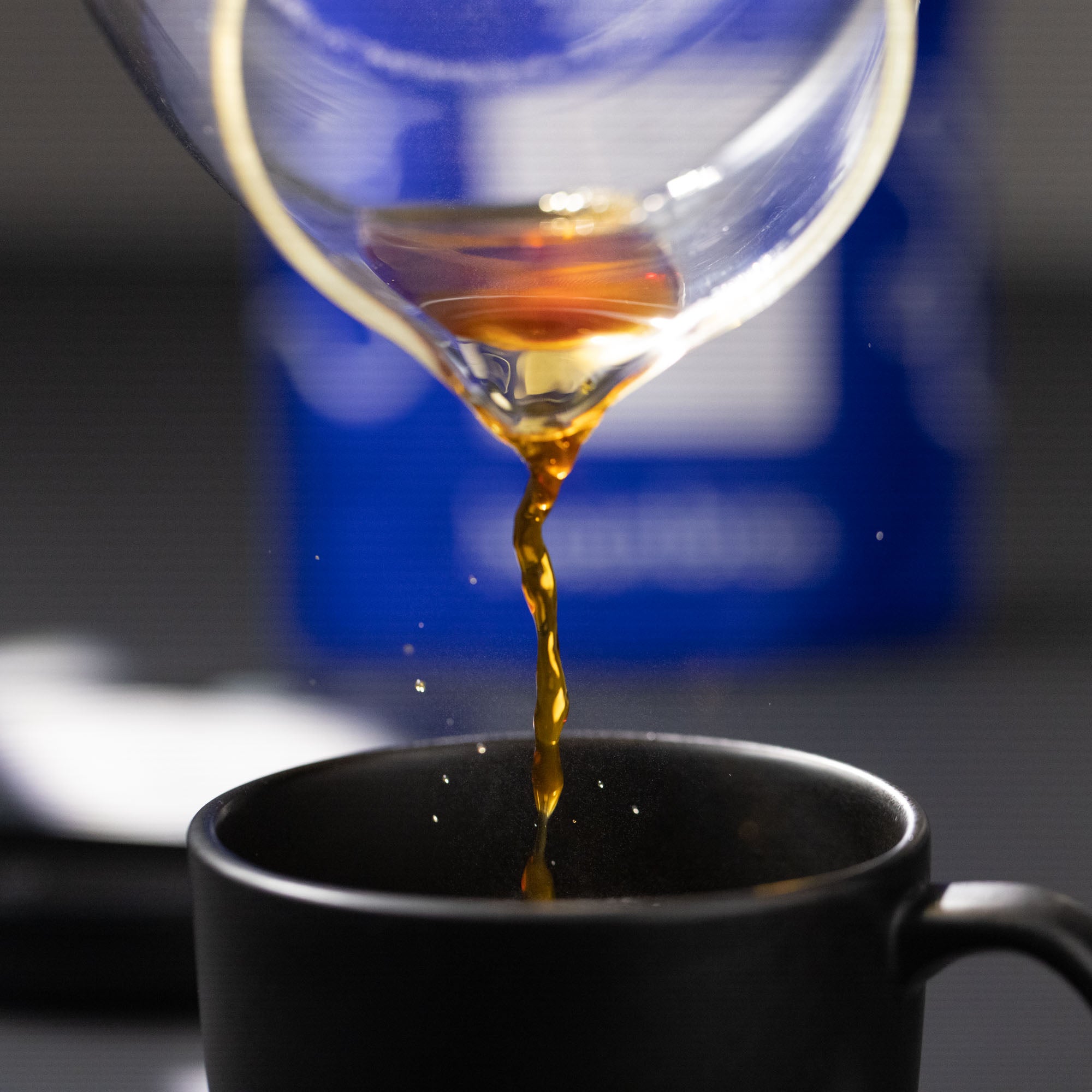 Hey There, Coffee Lover!
Welcome to Bean Bros.
Ever had a cup of coffee that made you go, "Whoa, what's this magic?" That's us! We're on a mission to fuel coffee enthusiasts like you with some of the world's most incredible coffees.
Our Coffe Journey
We're not just another coffee brand. We've honed our coffee expertise by serving customers globally and learning from the top roasteries in Europe.
The Subscription
In 2017, we launched as a specialty coffee subscription to hunt down the coolest, most exciting Scandinavian-style roasteries and their epic brews. Guess what? We've chatted with over 60 coffee icons along the way and shared their coffee knowledge with our subscribers. What a ride!
Bean Bros, the roastery
In 2020, after soaking up all the coffee wisdom we could, we took a bold leap and launched our very own Bean Bros coffee. Now, not only do we curate, but we also roast our own specialty coffee selection. Every bean is a testament to our journey, passion, and commitment to giving you the finest brew.
Why We Brew
Coffee isn't just a drink; it's an inspiration. It fuels our imagination and drives our passion for innovation. That's why we're on a relentless pursuit to bring you specialty coffee and tools that aren't just good but extraordinary. Dive into our world, where every cup is a creative journey.
Meet our passionate team around the globe
VIKTOR (@WIIIIKTOR)
I am a great Coffee Enthusiast from the Nordic light roast capital, Copenhagen. I founded Bean Bros with the vision of  bringing quality speciality coffee to every home around the world. On a journey of making Speciality Coffee accessible for everyone.
TOBIAS (@TBSNSTPNY)
I am from Berlin. As a coffee enthusiast I love brewing lots of delicious filter coffees on various brewers or finetuning recipes on my espresso machine. Sweet and fruity coffees are my favorites. Washed is my preference but a great natural is a joy as well, I love both as long as the roast is light so that the complexity of the fruit and all the flavour notes can fully unfold in the cup.
KRIS (@KTHURBIN)
I live in the UK near Manchester. I enjoy coffee, writing, travelling and adventure! Life is all the better when I manage to combine any or all of these! You can read my words in the monthly subscription and in our Journal as well.
ALVIN (@ALCHENG88) 
I live in Hong Kong. I'm a manual brew enthusiast who loves Nordic / light roast coffees. I like brewing and experimenting with various devices, but my favourite is the Aeropress. Having a high tolerance to caffeine lets me enjoy coffees for their unique tastes and aromas due to their different origins and processing methods. I prefer sweet, fruity and complex coffees... Coffee is a fruit after all! 
BO (@BONYBORG)
I live in Oslo, surrounded by some of the best roasters in the world. I had my first cup of coffee at the age of two and I´ve been in love with this beautiful drink ever since. I have never worked in the industry but I´m very passionate about coffee. Geishas and natural Ethiopians are my favourites.